Consultation for Rope Access Membership
Work at height profession is a critical and major part of works around the world within all industries. Rope access  plays main role to fullfil the requirement. Rope Access business is becoming a fast growing as well as mandatory requirement in India for the works at height.
Recognition of a company in a particular profession among the market is a key to success. We, Umbrella International, provide consultation service to organization / company willing to setup a rope access business as well as to become a certified company to provide rope access training and operations. Umbrella International will assist the applying company from application to  NC Closure after audit until obtaining membership certification. 
Our strength is that we have strong team of professionals who have vast experience in Rope Access as well as ISO Consultation and Auditing. We have provided IRATA rope access consultation services for companies in countries of Saudi Arabia, Nepal, Singapore including India. Our track records are that we have completed seven+ IRATA audits and two IRACS audits including our own. All completed audits were successful.
If you are planning to get membership from IRATA or IRACS, you can contact us. we are here to help your organization / company to prepare for successful auditing and to become as a certified rope access company. All the very best in advance if you have planned already.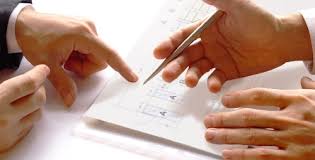 Consultation for Employers (Companies)
Although a company is an approved operating company, initially they may need sometimes an experienced professionals to guide/coordinate, who are technically sound in rope access, for their on-going or upcoming work if the task is complex in nature. In such a case, it's impractical to find a person instantly and he/she has to be employed or can't be employed for a short time which has been a struggle in present practice.  
Umbrella International carries out site visit at your / Client's facility to provide on-site consultation for rope access activity required for each tasks.  Assessment of our technical person shall include the technique, equipment and team size require according to nature of work.  There must be a proper assessment which should include identification of technique(s) required for those specific works. Risk assessment and rescue plan will be discussed and prepared that provide recommendations and guidelines to your site engineer or In-charge that what should be done before work preparation. We are here to support and you are most welcome to contact us.
We provide consultation for as follows;
 • General consultation about rope access
•  Work at height & Rescue 
•  Confined Space Work & Rescue