Rope Access rescue Services
Work at Height Rescue and Confined Space Rescue


We, Umbrella International, provide Rope Access rescue services for Work at Height and Confined Space.
Confined space rescue at any space including chamber, vessel, Column, tank, silo, pit and other similar space.
Confined spaces are the most hazardous area to work. For this reason, there must be a rope access confined space rescue team always present as a stand by rescue team in case of emergency. Only trained rescue team can and should attempt any rescue.
As an employer, protecting your employees while working in hazardous atmosphere like confined space is a paramount duty. No one should underestimate the danger of confined space work.
Our team is competent to perform Rescue at height to bring the casualty safely to the ground from Mobile tower and lattice like structures.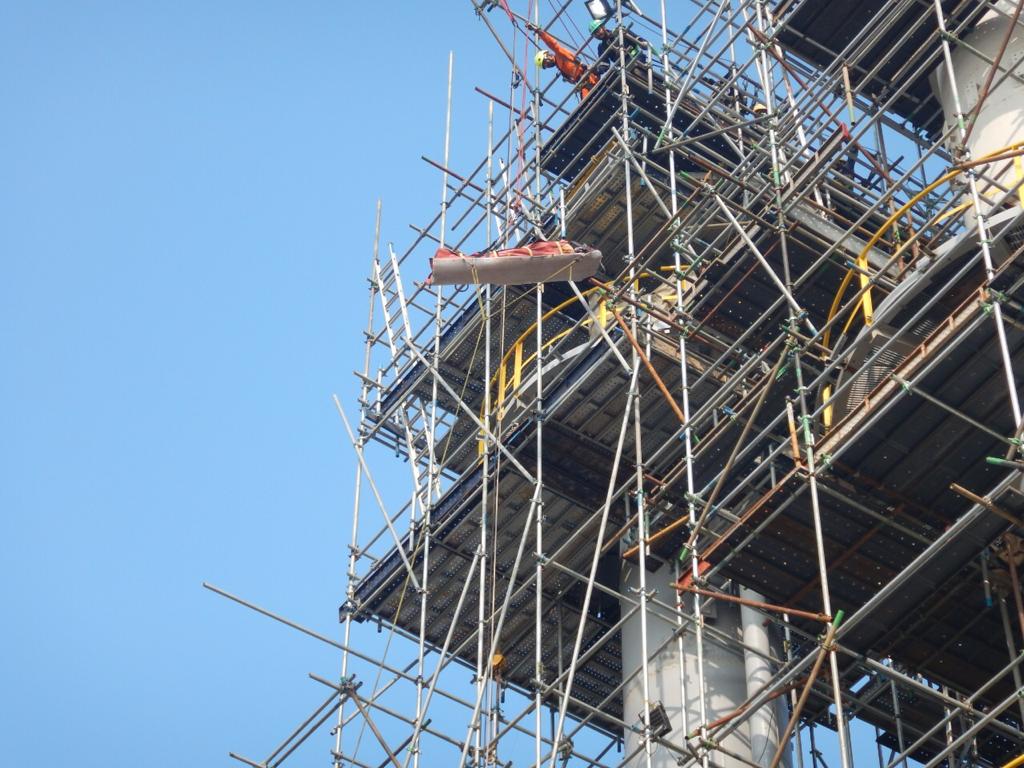 You can eliminate the cost of your organization for maintaining of rescue teams and equipment by utilizing our rescue services. All the rescuers in our team are competent and experienced who are certified by IRACS which is unique competency certification for Work at height and confined space rescue. All of our rescuers have worked in a wide range of industries  in both Work at height, Entry and Non-entry rescues of confines spaces.
By deploying our rescue team, fulfil your regulatory compliances, ensure your facility is safe to work, keep your employees / contractors are safe and return to home as they came in. By doing all so, your reputation will be remarkable among the industry.
We have our own well equipped modern training facility in Trichy, Tamilnadu, India in which our rescue teams involve in rescue practice regularly so that we ensure our quality of rescue service.
Our team is fully equipped with the appropriate skills and knowledge of legislative requirements of confined space entry and use the advantages of industrial rope access techniques to safely fulfil the requirements. We follow health and safety procedures very strictly as per industrial requirements.